15 amazing homemade gifts for preschoolers!
This is an awesome list of adorable gifts for your preschoolers you can make yourself!
Homemade Gifts for Preschoolers
Make play Dough at home, using this fun recipe. Craft your own colors and scents to make it personalized featuring all your child's favorites!
Your kids will love this opportunity to build your own robot. Such a fun craft that will keep them busy for hours.
Via PickleBums
Such fun homemade puppets inspired by every one's favorite underwater crew!
Such a fun gift for the creative child. So many ideas here but one of our favorites was the gardening gift set that allowed kids to make their own vegetable labels for the garden!
This fizzing sidewalk paint is so fun in the summertime! Easy to make and the fizz adds an extra layer of awesome to regular sidewalk art!
Make these DIY superhero capes for your child's favorite LEGO characters!
For the kids who loves the sensory feeling of goo in his hands, we present this wonderful goo you can make at home!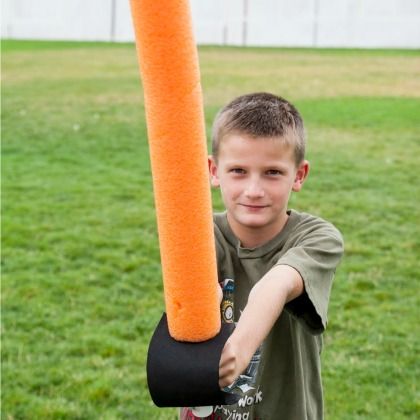 Your kids will love play-fighting with these homemade pretend swords! The softness of the foam makes it easier for them to play a little rough!
Via Tips From A Typical Mom Blog
Let your kids work on designs and even letters with this amazing homemade board! So much fun to make and it should keep the kids entertained for hours.
Via And Next Comes
Make a tent in the yard using PVC pipes, and bedsheets! Hours of fun!
Send the dolls to school with this adorable gift set for dolls!
Simple tutorial shows you how to make a fun carrying case for crayons!
These easy no-sew dress up costumes are so simple to make and your kids will have such a fun time being heroes, doctors, and pirates!
We are obsessing over this way to make building blocks from cut tree branches! Fun for the kids and something unique to keep after a day working in the yard.
Create a treehouse for dolls with this amazing tutorial. Such a mythical way for dollies to live!
Via Picklebums