Get in touch with your crafty side with these amazing (and easy!) art projects for your littlest artists.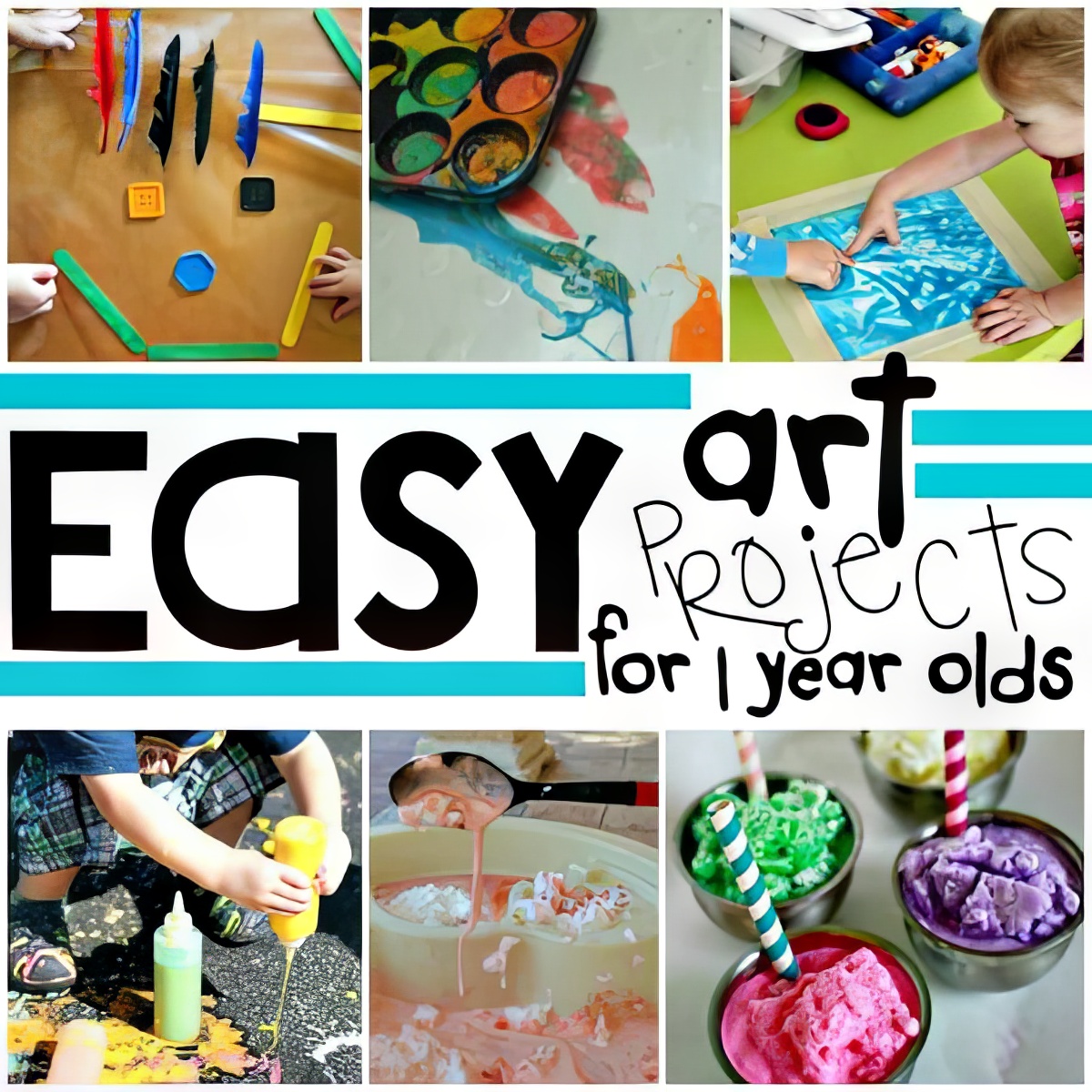 These are such fun ways to work on counting skills together with your kids.

Finally a chance for the kids to play with their food! Painting food is one of the funnest activities ever!
Frozen paint is the best possible kind for Summertime! Freeze this recipe and then have fun painting outside and creating cleverly cold masterpieces!
Use your toddler's footprints and handprints to make these adorable lobster paintings!
Get creative with your paint canvases! Paper plates make incredible works of art for the little ones!
Paint with shapes using cookie cutters. You can even do this activity seasonally by switching up the types of cutters that you use. So fun!
Let your kids turn your favorite quotes into artwork for you using this fun tutorial! We love the tye dye affect the kiddos are able t inspiring quotes
Via Beauty Through Imperfection
Make adorable animal artwork with this fun tutorial. We're obsessing over the cuteness of these little chicks!
Let your kids make wrapping paper this year. Handprint and footprint art looks gorgeous covering gifts!
Via Beauty Through Imperfection
Teach your little ones to draw with this fun art activity for littles!
Work on finger painting with food! It's a great way to safely paint with kids since it doesn't matter if they end up ingesting the "paint".
Such an amazing method of mess free painting!
Via Mama Smiles
Make your own sensory paint at home. This recipe is also safe for babies as it is edible!
For the easiest clean up ever, paint in the bathtub! Great recipe for bath paint can be found here!
This is a fun art table with a sticky twist! See the ways different objects stick and create fun designs as well.
Color scented shaving cream, use it at a water table or simply in the sink and let the kids go wild make designs and having fun.
This scented sidewalk chalk will engage your child's senses as they explore colors, touch, and smell all at once.