Candy is always great but using Candy for Learning is the BEST!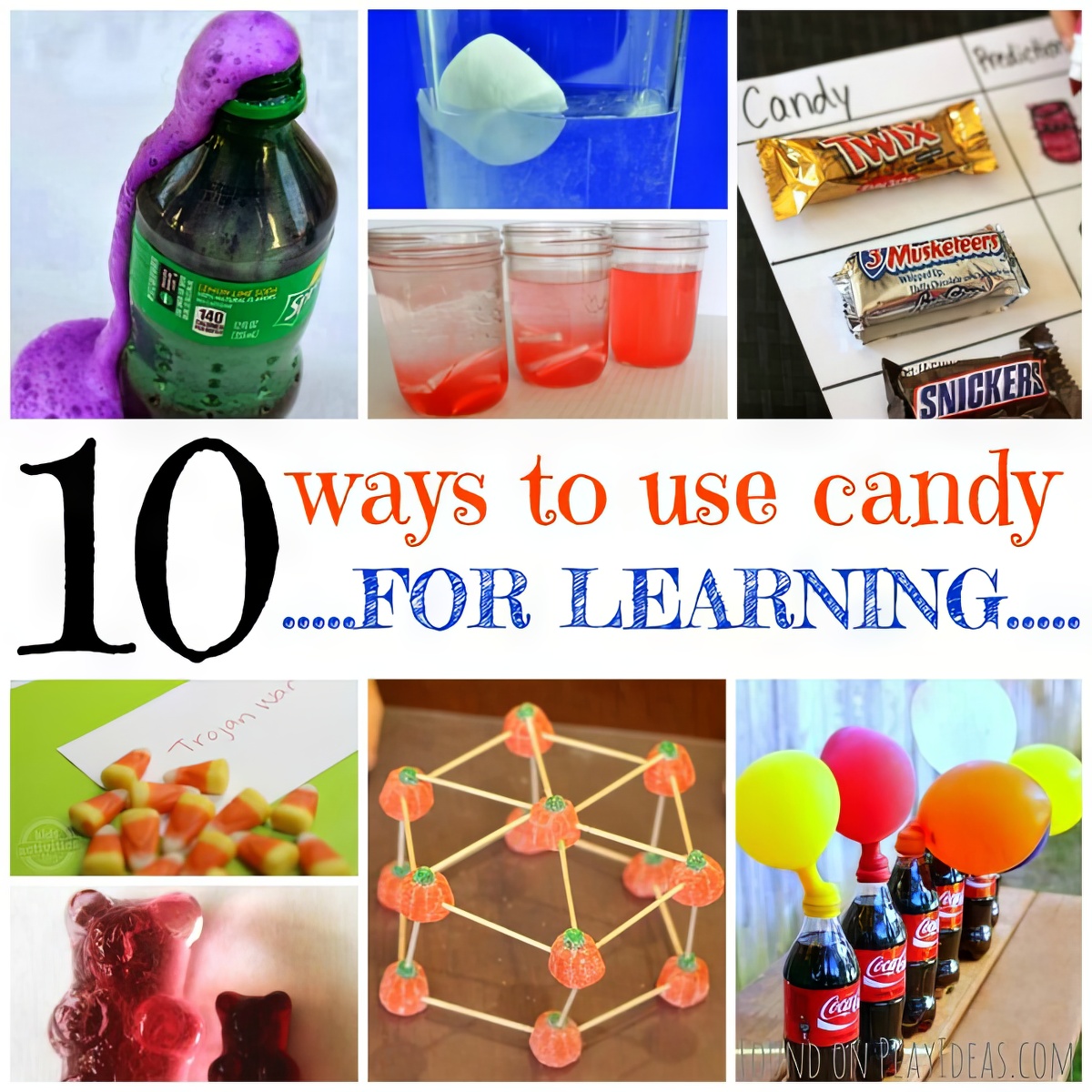 These are 10 super-fun ways to play and learn at the same time. Using every kid's favorite thing, candy!
Use a few different types of candy and coke to inflate balloons! Science with candy could not be more fun!
Work on site words or vocabulary words, with this fun sweet way to play bingo!
Learn how to separate one substance from another with this sweet science experiment.
Via Mama Miss
Have fun together melting the M off of these chocolate candies. See which colors dissolve first!
Work together to see which chocolates float and which ones sink! We love the idea of making a chart to track the predictions and outcomes!
Via Reading Confetti
Clear soda turned colorful and set to erupt. Learning science has never been so fun! Your kids will love educational games like these!
Amaze your kids by doubling the size of their candy!
Via Mama Smiles
See what 3-D shapes or structures you can make by building with candy!
What does it take to make a marshmallow sink? Find out with this sugary science experiment!
Via Parenting.com
A fun way to use up leftover candy canes! Will they dissolve fastest in hot, cold or warm water?
Via A Mom With A Lesson Plan