Your kids will love digging into all things winter with these playdough recipes!
It seems no matter how old the kid, playdough is always fun. And these 25 Winter Playdough Recipes for Kids will be as fun for the kids playing with them as they are for you making them. And the smells…you won't believe how amazing these smell! Enjoy!
25 Winter Playdough Recipes For Kids
This vanilla mint scented playdough will be fun to play with and smells so incredible!.
Via Mama Papa Bubba
Add tinsel to playdough for a different kind of sensory play your kids will love.
Via Laughing Kids Learn

This stellar playdough is a great way to get into the mood for the new Star Wars movie!
Via Tradewind Tiaras

Your kids are going to love building a snowman out of playdough with this sparkly snow dough!
Via Buggy and Buddy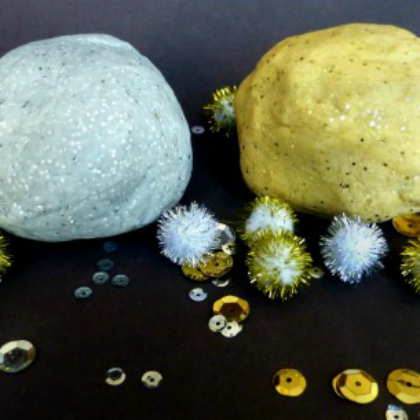 Silver and gold playdough are a great way to ring in the new year and enjoy glittery colored fun.
Via Craftulate

This reindeer dough is perfect for playing with, but also smells just like chocolate! Fun!
Via Kids Craft Room

This tree playdough mat is a great way to let your children decorate their own tree, and keep the fun clean and contained.
Via This Reading Mama

Pomegranate playdough has a great scent and is a fun way for kids to enjoy this unique winter fruit.
Via My Nearest And Dearest

Let your kids cut out Christmas tree shapes with playdough and decorate them with buttons, glitter, or anything else Christmasy you might have laying around.
Via Learn Play Imagine

This pine scented playdough is beautiful to play with and a great sensory experience for kids who want to get into the winter groove.
Via Krystals Kitsch

Orange spice is fun for play, and smells so amazing. What a great way to enjoy playdough fun with your kiddo!
Via Mamas Like Me

This playdough is glow in the dark. You and your kids can have fun making ornaments that'll keep shining even after the lights go out.
Via Growing A Jeweled Rose

Hot cocoa scented playdough is so great for imaginative play. Instead of a tea party, you can enjoy a fun hot cocoa party with your little!
Via Fireflies and Mud Pies

Want a fun gift for kids? Give them a jar full of their own gingerbread scented playdough.
Via Money Saving Mom

And once they have that, they're going to love decorating with buttons, beads and anything else. What a fun way to make gingerbread men!
Via Kids Activities Blog

This Frozen-inspired dough is sparkly and so beautiful for creative play!
Via The Whoot

You won't believe how many amazing scents are available for playdough play…marzipan? Um, yes please!
Via Minie Co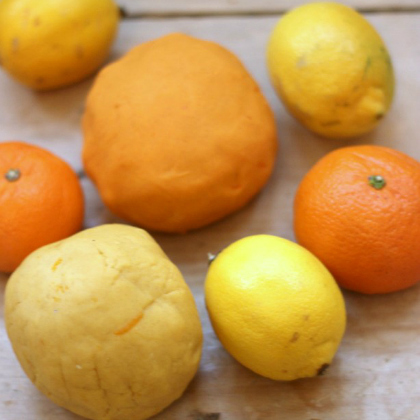 Oranges and lemons are beautiful year round, but your winter bound child is going to love these bright scents during their creative play time.
Via The Imagination Tree

Create a playdough fun kit for winter inspired fun using dough, cookie cutters, and things to decorate. Your kids will have a blast.
Via Study At Home Mama

Cranberry sauce scented playdough is such an incredible idea and will be so fun for your kids who want to help "cook."
Via One Time Through

Let your littles decorate trees with beads. This will keep them from playing with the big tree, and they can come up with as many combinations as their minds will allow.
Via Childcareland Blog

This winter spice scented dough not only sparkles, it also smells exactly like winter.
Via Nurture Store

These beautiful balls of dough are fun for play, and each one has a unique Christmasy scent your child will love.
Via Learn Play Imagine

This Christmas cookie playdough mat will let your kids decorate cookies while you bake.
Via Picklebums

Pepperment-scented playdough might be the best playdough ever. And these colors are just so incredible together! How much fun is your kiddo going to have with this?