If your child is in the fairy stage, these magical crafts are going to make their day.
Kids need magic in their lives. Whimsy, a belief in that which can't be seen, fairies, elves, gnomes – these are all things that make children light up and give them a sense that the world is bigger than they can see. These 25 Whimsical Fairy Crafts for Kids are lovely, delightful, and truly magical crafts. They'll fill your child's imagination, and give you so many hours of wonderful playtime that you'll keep coming back for more. Enjoy!
This fairy bird bath is an adorable addition to any front yard. You and your kids can spend time outside checking for fairy foot prints.
Via Curly Crafty Mom
Try making this DIY fairy house. The fairies will thank you for such a lovely place to sleep.
Your tiny fairies will love making magic of their own with these beautiful fairy wands.
Fairy babies are a sweet and adorable addition to any fairy lovers collection. Shhh, they're trying to sleep.
Via Earth and Living
Speaking of sleep, this diy fairy bed is a perfect place for Thumbelina and all of her friends to crash when they come visit at night.
Via Molly Moo Crafts
Want to know when there are fairies around? Hang up these fairy alarms. The bells will tinkle every time a fairy is in the area.
Via BuzzMills
This sweet flower crown will help your fairy feel even more magical.
Via Happy Hooligans
Wait, what's that?? A fairy door! Create a world of whimsy by adding your own fairy doors to trees in your yard.
Magic comes in all shapes and sizes. This magical fairy dust is something your child can hold onto. Don't let it out, though!
Let the fairies know your garden is a safe place by using these sparkly rocks as garden markers.
It's a little known fact, but fairies love to knit. This little basket will make them oh so happy.
Via Small World Land
What's more fun than dressing up like a fairy? How about twirling ribbons and pretending they are gossamer wings?
Via Happy Hooligans
Flower fairies are some of the most beautiful and kindest fairies around.
Via Lemon Zest
These fairy homes glow. Which is perfect, because even fairies want a little light from time to time.
Speaking of light, how awesome is this cute fairy garden? Adding lights is a great way to let the fairies know where to go when it's dark out.
These sparkly magic jars shimmer in the sunlight. They are bottles of whimsy and wonder.
Via Moonfrye
Fairies love dragon flies, and these dragon flies are special. They're magical dragon flies.
Via Filth Wizadry
These colorful toadstools are a perfect place for fairies to rest when they come visit your yard.
Via Crown Hill
Make even more magic with these colorful magical wands. Hocus pocus, dibbily dove, make these wands with fairy love.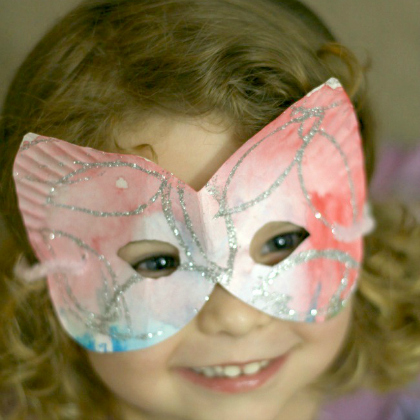 How much is your sweet fairy going to love making and then wearing their own fairy mask? So much.
This easy fairy home is a fun project and a super cute addition to any garden.
Rainbow fairies are as loving as other fairies, but also have the magic of leprechauns. Whoa! That's a lot of magic!
Via Twig & Toadstool
Build a fairy haven that even the Keebler Elves would envy and you won't believe how many fairies come to your home!
These diy wearable fairy shoes are going to make your little fairy light up with delight.
Want a fairy your child can keep by their bedside? This peg fairy doll is perfect for that. Make an entire fairy family and they'll watch over your sweetheart as they drift to sleep…