Try these clothespin crafts!
Kids just 'hanging' around?  When kids get bored, it's like they go out of their way to get your attention. And yes, you're happy to do whatever you can for your child, but sometimes you have other things to do…like laundry.
Clothespin Craft Ideas For Kids
So next time your kids say, "I'm bored!" give them these 25 super cute clothespin crafts to keep them occupied. With everything from puppets, to superheroes, to cute animals, there's a craft in here for every kid. Have fun!
Make Clothespin Critters
These cute clothespin critters are easy to create, and hours of fun play. How many can your child design?
Via Activities For Kids
Craft this Clothespin Puppet
Puppet clothespin? How cute is this! I bet your child could come up with one for the entire family.
Via Moms And Crafters
Make Some Wooden Clothespin Super Heroes
Here you come to save the day…from boredom…with these superhero clothespin!
Via Darice
Pipe Cleaner & Clothespin Bees
Who's the queen bee? You're the queen bee with this busy bee clothespin craft that'll keep all your baby worker bees happy.
Via Kids Activities Blog
Make Dragon & Unicorns with Clothes Pins
How cute are these dragon and unicorn clothespin craft printables?
Via Adventure In A Box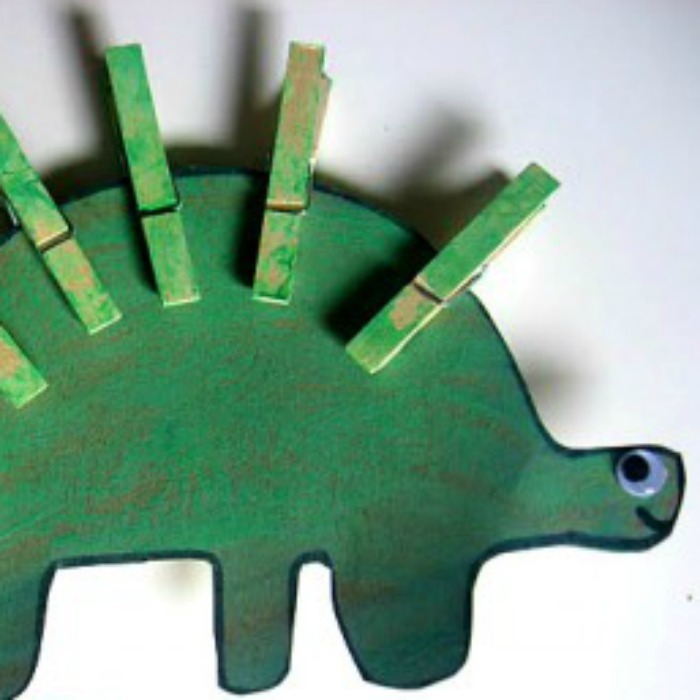 Clothespin Dinosaur Craft
Stegosaurus with clothespin spines is not only cute, but would also make a great counting tool!
Via No Time For Flashcards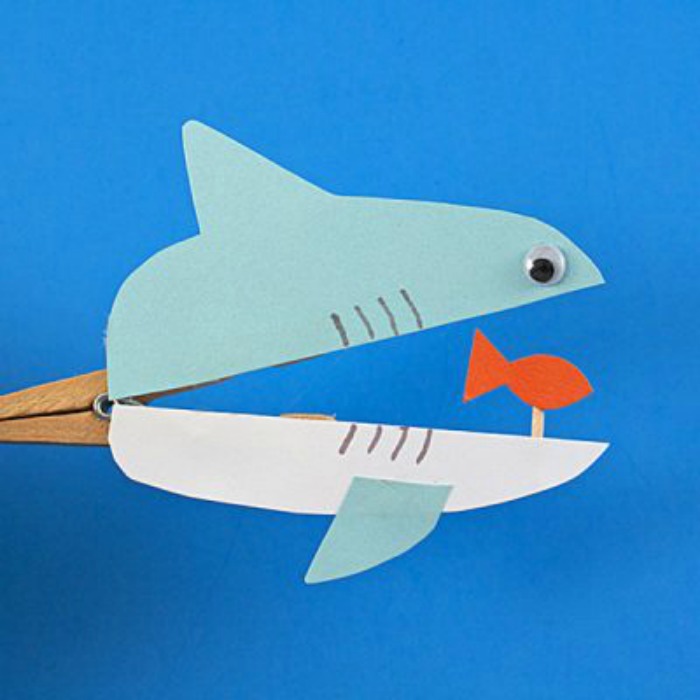 Clothespin Shark Project
This cute shark clothespin craft has a fun surprise: a fish waiting in his mouth!
Via Kix
Cutest Penguin Craft Ever!
Who doesn't love penguins? And these clothespin penguins would make cute decorations, too!
Via Crafty Morning
Make Clothes pin Mermaids
If your little mermaid lover is looking for something to keep them busy, let them design their own mermaid family!
Via Glued To My Crafts Blog
Ssssss…Clothespin Snake Craft
Want some stackable clothespin fun? How about these clothespin snakes? They could go on and on and on…
Via Dzieciaki W Domu
Make Minions from Clothes Pins
Clothespin minions are super cute, and super easy to make!
Via Glue Sticks And Gumdrops
Start a race with these clothespin cars! They actually roll!
Via Frugal Fun For Boys
Clothespin Fish School
Clothespin fish art is cute, and such a creative way for your child to take a 'bite' out of that bored time.
Via Crafts By Amanda
Hide with this Clothespin Chameleon
You might not see much in this picture, but I swear there's a clothespin chameleon hiding in there. It's true! There is!
Via Artsy Momma
Caterpillars made from pom poms & Clothespins
Clothespin caterpillars are fuzzy wuzzy fun and super duper sweet.
Via Rebekah Dawn
Make a Dragonfly craft
Dragonfly clothespins are colorful and before you know it, your child could have their own insect army.
Via Crafty Morning
Make a Zombie craft
Want a cute silly craft? How about this zombie clothespin? When you squeeze it, you see his brainz!
Via Easy Peasy And Fun
Make a Monster Craft
These clothespin monsters are not only cute, but also a great way to work on hand-eye coordination and finger strength!
Via Moms and Crafters
Make a clothespin Car!
Colorful clothespin cars are easy for the littles to make, and would be adorable magnets on your fridge.
Via Glued To My Crafts Blog
Fun DIY clothespin butterflies
These glittery clothespin butterflies are beautiful and a fun way to craft the afternoon away!
Via Crafty Morning
Make peg dolls
Clothespin wrap dolls are awesome, because your child could come up with an entire village of different people!
Via This Heart Of Mine
Clothespin Dinosaur puppets DIY
Clothespin dinosaur puppets are not only fun to make, but a great way to talk about different dinosaurs. Rawr!
Via Crafts By Amanda
Peg doll ballerinas
These clothespin ballerinas are super sweet and your little one will love watching them dance across the table.
Via Darice
Peg doll angels
Clothespin angels are adorable and would make great decorations, or as tiny little 'guardian angels' for your child's room.
Via Project Kid
Clothespin alligator
Know what the difference between a clothespin alligator and a clothespin crocodile is? One see's you later, the other after a while…
Via Sight And Sound Reading
More Clothespin Craft & Art Ideas for Kids