Whether your child is a rebel in training, or they believe the Empire did nothing wrong, these 25 Star Wars crafts will help awaken the Force within. Inspired by the reboots, these crafts have everything from Porgs to Rey's speeder and tons of other fun ideas you've never seen before. You and your younglings will enjoy hours of fun with these, and plenty of time to talk about the light side vs the dark side. Have fun!
Easy & Fun Star Wars Crafts for Kids
Star Wars fans can create all kinds of items from a galaxy far, far away. Learn how to make a Death Star, a Yoda pinata, and a lightsaber out of common everyday items. These Star Wars themed arts and crafts are fun for any age fan. We have looked for Star Wars themed activities and craft activities that will keep your creativity force awakened!
Use these easy crafts for a Star Wars party, birthday party, Star Wars Day – May 4th or every day embracing your favorite Star Wars characters.
1. Simple Chewbacca Footprint Art
This Chewbacca footprint art is a perfect way to show your love for the big fuzzball. Easy and fun art from The Pinterested Parent!
2. Star Wars Bleach Spray Shirt Project
Show your rebel spirit with this DIY Star Wars craft for kids' bleach spray shirt project from One Mama's Daily Drama!
3. Colorful Sugar Scrub
Can't choose between the light side and the dark side? This sugar scrub by Hallecake makes it so you don't have to! You can use this as a great teaching tool for colors too!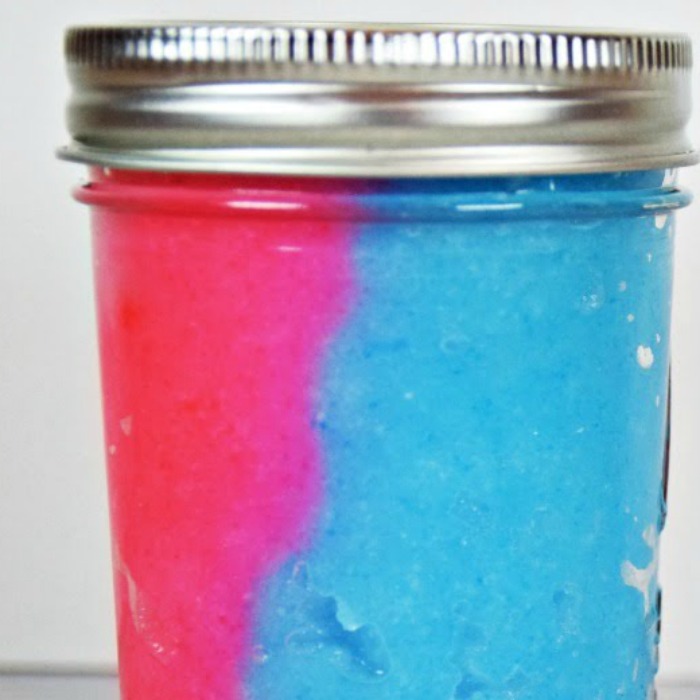 4. Pool Noodle Lightsabers
Pool noodle lightsabers let you hash out epic battles in the comfort of your own backyard. Seriously, this one from Kids Activities Blog is one of the easiest crafts for kids to make that they will totally use for hours! Kids love having their own lightsaber and it is a really simple craft.
5. BB-8-Inspired Sweatshirt
This BB-8 inspired shirt from Desert China is the perfect gift for your little padawan.
6. Chewbacca Pencil Holder
Chewie is great for holding things: Rey, these pencils, you name it! What a fun activity to make with your kids! Fun craft from My Mommy Style!
7. Groovy Darth Vader Sneakers
Let us not forget where it all began with these Darth Vader shoes from Twin Dragonfly Designs!
8. Death Star Sensory Bin
A Death Star discovery bin like this one from Little Bins for Little Hands will let your child recreate the Death Star with no help from the Alliance.
9. Small Moon Piñata
Or if you feel the 'small moon' needs to go away, make this piñata by 9GAG for your next party! Your preschoolers will definitely love it!
10. Star Wars Lamp
Whether you're light side or dark side, this lamp from DIY Adulation will brighten your life.
11. Cool Droid Planters
These droid planters from Lemon Lime Adventures will look adorable on your window sill…provided they don't complain the whole time. Such a cool way to add pops of color to your home!
12. Galaxy Luminary Jars
Explore a galaxy not-so-far-away in your own bedroom with these galaxy jars from Ideas 2 Live 4.
13. The Alliance-Inspired Slime
This alliance-inspired slime from Sarah in the Suburbs is a great way to show off your love of all things Sith.
14. Cute and Tiny Lightsabers
Tiny lightsaber lights will brighten your space and put a smile on your face. This cute Star Wars craft from Desert Chica can be a great phone or car keychain accessory for your teens!
15. Star Wars-Inspired Ref Magnets
If you are a Star Wars fan, these are exactly the magnets you are looking for… So get them from Rural Mom!
16. Cute Wookie Craft
We all need more Wookies in our lives, and this one from Crafts by Amanda can hang out in whatever room you put him in. What a cute DIY Star Wars craft idea to make with your kids!
17. BB-8 Paper Plate Craft
This BB-8 paper plate craft from Fun Learning Life is a great afternoon craft for you and the younglings. It is one of our favorite paper plate crafts in the entire galaxy.
18. Perler Beads-Patterned Star Wars Images
These DIY Perler bead patterns from Frugal Fun For Boys And Girls will give you and your young padawans hours of fun.
19. Cool Porg Ornament
Porg ornament? This craft from As The Bunny Hops will wake up the Jedi in your little kiddo! Hang it in your room, on a bulletin board or on the Christmas tree for decoration.
20. Easy R2D2 Pencil Cup
This DIY R2-D2 pencil holder or Star Wars pencil cup from Crafts By Amanda is what happens to droids when they stop working and can't be fixed.
21. Kyber Crystal Necklace
Now your kiddo can wear a Kyber crystal necklace, too! Star Wars is one of, if not the greatest movie franchise of all time. This is an awesome Star Wars crafts for kids right here, and a few for us parents as well! Find out how to get one from The Kessel Runway!
22. DIY Rey's Speeder Craft
Your young Jedi will feel like a Master in training riding Rey's speeder. Grab the tutorial from All For The Boys!
23. Mickey Ears and Dark Side in One
This Dark side Mickey ears from Mom Endeavors lets you celebrate Disney and Star Wars all with one look.
24. Cool Stormtrooper Doll
Anyone looking for some cool Star Wars crafts for kids? If your child ever throws this stormtrooper doll by Crafting News, it'll be okay: stormtroopers never hit anything.
25. Star Wars-Themed Terranium
A Star Wars-themed terrarium like this one from Food Fun Family will let you set up battle scenes from your favorite scene in the movies using your LEGO minifigs.
More Star Wars Fun
Which Star Wars craft for kids are you making today?