Sensory bottles help toddlers explore their sense of the world and are great for relaxing kids.
Toddlers love to explore the world using all of their senses. These 25 Sensory Bottles for Toddlers help them do just that but in a way that is contained and easily controlled. These bottles are great for teaching color, for calming, even for helping your toddler relax and fall asleep. Enjoy!
These sensory bottles use household items to help toddlers explore texture, sound, and color.
Bubbles are great at helping kids relax, as well as fun to watch!
These colorful bottles will keep your toddler entranced for hours.
Via Pink Pistachio
It's time to go to sleep with this glow-in-the-dark star counting bottle.
Explore color and sound with these awesome sensory bottles.
Via Parenting Chaos
If your toddler needs a time out, give them this Frozen Inspired Chill Out Bottle.
Via Lalymom
Glitter bottles swirl and calm as the colors mix with all the sparkly pieces.
Via Mess for Less
Add rocks to a glitter bottle to create a sound and weight sensory experience.
Via Play To Learn
Want a bottle that is pure silliness? Add some googly eyes. It's the bottle that watches your toddler back!
Via For The Love Of Learning Blog
Show your toddler the magic of water beads with this illuminated sensory bottle. Now you see them, now you don't!
Via Pre Kinders
It's way easier than you could imagine to make a jelly fish sensory bottle, and your toddler will love showing it off to everyone they see.
Via Bhoomplay
Need a little more help calming down? This Lego's calm down bottle mixes glitter water with legos to help your child relax.
Loom bands are easy to find and make for a fun, inexpensive sensory experience.
Via Teach Preschool
Show your child how to make waves with this fun and relaxing sensory bottle.
Via Little Bins for Little Hands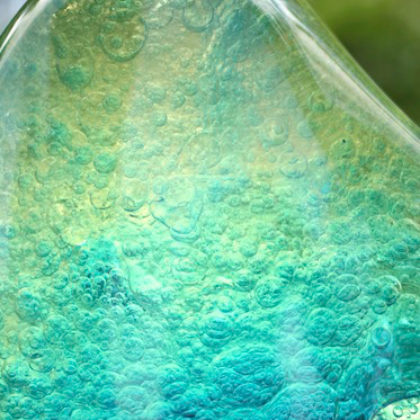 Or for a deeper sea experience, check out this ocean in a bottle.
Via Happy Hooligans
This ribbon and marble in a bottle are relaxing and fun to watch.
Via For The Love Of Learning Blog
Teach your child about different scents by adding potpourri to a bottle.
Via Pre K Pages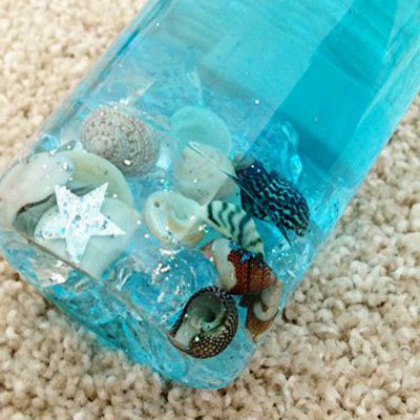 This under the sea bottle is a cute way to save shells you find on a beach, and to help your child relax.
Via Childhood 101
Sequins and rice make awesome sounds when they're mixed together in a bottle, and they're oh so colorful!
Via Nurture Store
Read your toddler a Dr. Seuss book and then make this Lorax in a Bottle for them to explore.
These colorful sensory bottles are a fun way to explore colors with your toddler, as well as shapes and sounds.
This spooky bottle is a super cute way for toddlers to relax and play with spiders.
Add tinsel to a bottle to explore sound as well as watch colored water swirl and twirl the pieces around.
Via Familylicious
This glittery treasure bottle is a fun relaxation bottle for your hyper toddler. Shake it up and let them sit and watch it until everything settles to the bottom again.
Via Fun A Day
Work on those fine motor skills by letting your toddler add toothpicks to a bottle!