Save early, save young! Teaching kids to save is an important part of growing them into responsible adults. Learning money management – when to spend, when to save – will help them for the rest of their lives, and it's never too soon to start. That's why you're going to love these 25 playful piggy banks for penny pinching kids. They're whimsical and fun and your kids will never know they're actually learning a valuable life lesson as they watch those coins add up. Have fun!
25 Playful Piggy Banks For Penny Pinching Kids
Your child's spirits will be flying high with this DIY airplane bank.
Via BrightNest
Spare chip containers laying around? Turn them into money making machines!
Check out this template for a cardboard box bank. Simple, classy, and unexpectedly fun to make.
Via Fab DIY
Cereal box banks are fun to customize and such a cute way to recycle those old boxes.
Via Kix Cereal
Want to give the gift of savings? Check out this crocheted bank!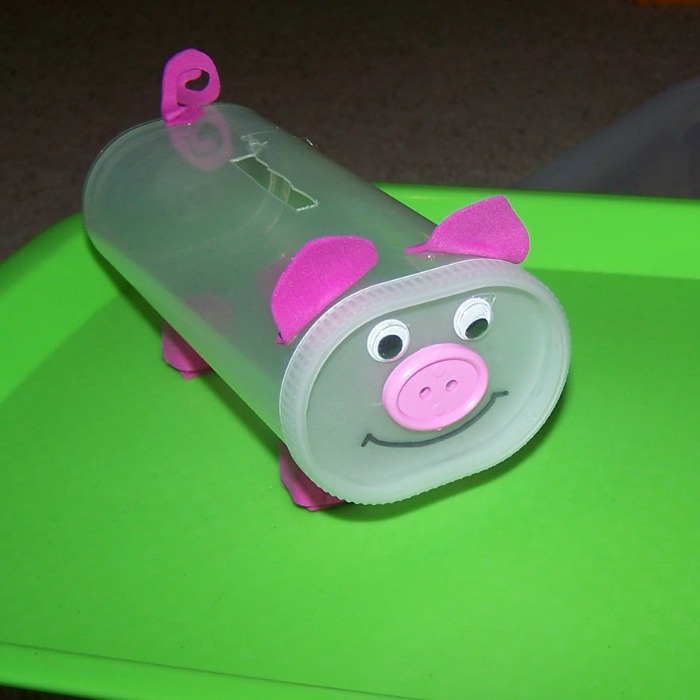 Keep saving simple with this drink container bank.
A paper mache dinosaur bank is great for your pint-sized paleontologist.
Via Red Ted Art
Let your littles decorate their own bank, and then keep track of the savings on this mini chalkboard.
Check out this adorable frog bank. Definitely a unique savings plan.
Diamonds might be a girl's best friend, but this sparkly piggy bank is a girl's best way to save.
Via Greta's Day
How brilliant is this globe bank? Planning a trip? Here's how to save!
Via Un Beau Jour
No need to make saving hard. These DIY banks are not only easy, but fun to customize.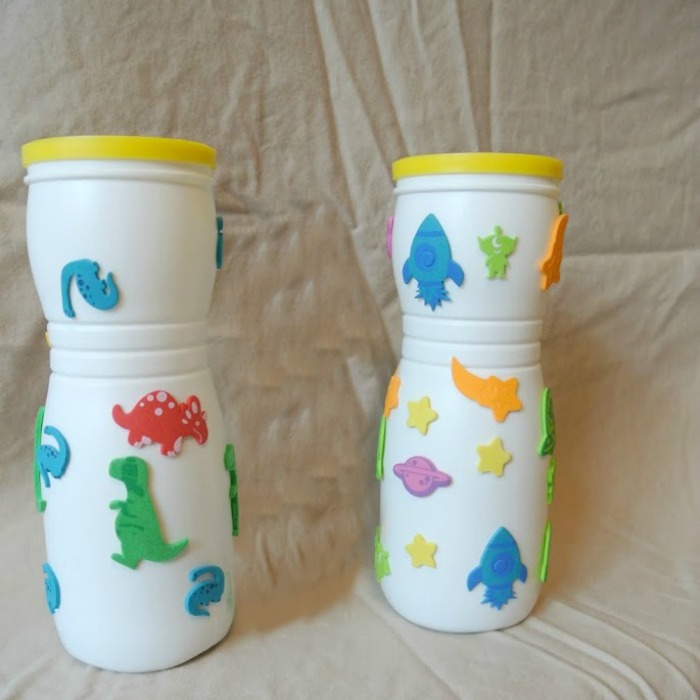 Baby savings banks will let your child grow up saving.
Via Frogs, Snails & Puppy Dog Tails
Pot O' Gold not your style? How about a pot o' copper, nickel, and silver?
Mighty Mickey and Minnie banks will let your kids help save for that trip to the Magical Kingdom!
Minion banks are great for holding all the coins.
Via Ka Styles
Need a bank that's a little classy, and a little fun? Check this out. Cha-ching, indeed.
A paper mache pig bank is a fun way to save, save, save all the way home.
Via Brisbane Kids
Not ready for actual money? Let your littles practice saving with this baby wipes bank.
Via Sunny Day Family
Somewhere over the rainbow you'll find a piggy bank full of saved coins.
Via Living Well Mom
Build your own coin sorter with this fun tutorial!
Via Instructables
Recycle that old soda bottle into a see-through piggy bank that'll show all the funds.
Via Martha Stewart
Save your 'stash' in these adorable mustache banks.
Your child will love being a super saver.
Save, spend, donate. That's the name of the game with this totem bank.
Via Mer Mag