Silly cookies are the best of all the cookies!
Kids love cookies, but plain ol' cookies get boring after a while. These 25 funny decorated cookies for kids are anything But boring! They're everything from crayons to pizza, cookie decorated cookies, and even fish. With directions any parent can follow, you'll like a cookie pro at your next playdate! Enjoy!
Crabby crabs? I think not! These crab cookies look pretty happy to me!
Via Mom & Munchkins
Angry birds? No way! These birds are happy to bust through that piggy cookie defense.
Via Living Chic Mom
These Darth Vader cookies are simple as a bell to make.
Colorful crayon cookies are fun for those first day of school, back to school lunches!
Via Sweet Sugarbelle
Watch these beautiful butterfly cookies bloom under your careful hand.
Via Haniela's
An apple a day may keep the doctor away, but these beautiful apple cookies are perfect for teachers!
Via Life's A Batch
There's Dory! I found her!
I'm not sure what these silly monster cookies are, but they sure look like they'll be fun to eat!
Want some milk with your cookies? How about cookies shaped like cookies and milk!
These beautiful mermaids are swimmingly adorable and fun for the little mermaid in your life.
Via Sweet Sugarbelle
If you're fishing for compliments, these fishing cookies are the perfect lure.
These are cookies that your kids can color themselves. How fun is that!
Cookies that looks like a pizza pie? This one is perfect for parties or friends!
Via Sweet Sugarbelle
Or these Ninja Turtle pizzas are perfect for anyone who can eat a pizza by themselves.
Via Cakes
Pumpkin cookies are a perfect fall treat, and such a cute idea for bake sales!
Via Eating On A Dime
Or how cute are these rainbow cookies!? They'll make anyone's day a little brighter…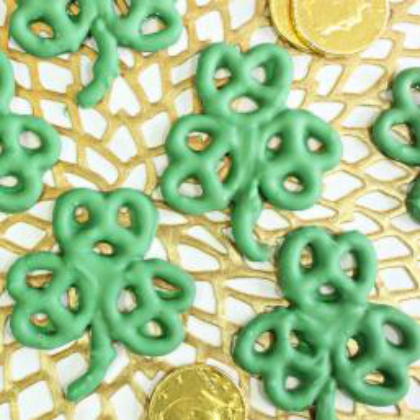 Four leaf clover cookies? My lucky day!
Via About
Or let's show some love for Shaun the Sheep with these sheep cookies! Definitely nothing too bahhh about these.
Have fun with winter and these adorable penguin and polar bear cookies.
Via The Nerd's Wife
Take a slice out of life with these sweet watermelon cookies!
Via Glorious Treats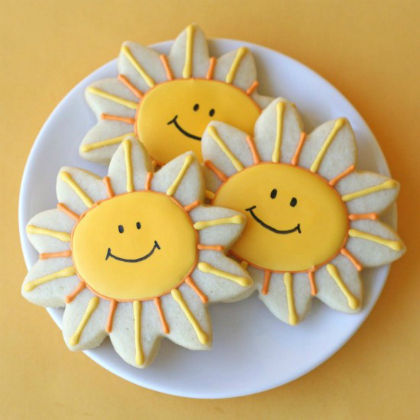 Brighten anyone's day with a little sunshine cookie. They will smile so big it'll brighten a room!
Via Glorious Treats
Stormtroopers may not be able to shoot, but these cookies will certainly bring all the fa la la to your Christmas party.
Starfish cookies are adorable and easy to make for anyone with cookie decorating dines!
Invite Chewbacca to your next party…in cookie form, of course!