Turn those leftover cups into fun crafts for your kids! These 25 Disposable Cup Crafts For Kids will let them create cute arts and crafts pieces out of leftover party cup. Even better, if you're looking for a way to recycle those cups, let the kids use them for crafting. you won't believe all the totally adorable things they can make. Have fun!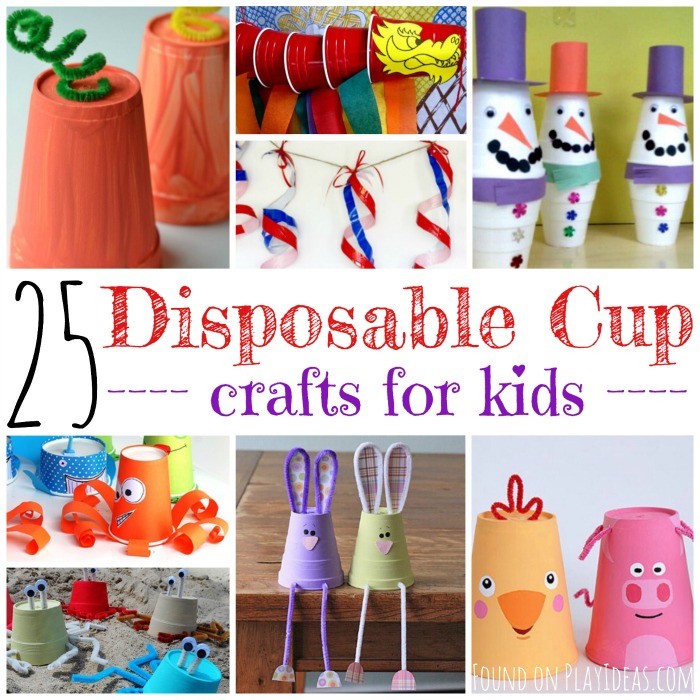 25 Disposable Cup Crafts For Kids
Make cute pumpkins out of styrofoam cups. Perfect for a Cinderella room or pretend play!
This little paper cup penguin is a fun craft to make for any Madagascar fan.
This Olaf luminary is easy for kids to make and will definitely light their way at night.
Or kids can make an actual lighthouse to keep in the bathroom during slumber parties and more!
The luck o' the Irish is with any lad or lass who decided to make these lucky Leprechaun hats.
Via Mom On Timeout
How much fun will your kids have making this cute little lambs? Best part is the cup is his body!
Via Sophie's World
Celebrate Chinese New Year with this dragon marionette. Easy to make and would look so pretty hanging on the wall.
These cuddly little snowmen are all bundled up for cold weather. Best part is these won't melt.
Make adorable little farm animal cups to play with with your kids. Old McDonald had a farm and it was filled with CUPS!
Fairy houses made out of cups are so easy to make and your artsy craftsy kid is going to love watching them come together.
Ribbit! This little frog is hop hop hoping into a craft room near you. Wonder what would happen if we kiss him?
Turn cups into high flying hot air balloon baskets and let your child's imagination soar as high as their crafts.
Via Honey Bee Books
This amazing dragon marionette is made out of cups and so easy for even your preschooler to handle.
These creature cups look like they'd do best under the sea, but I'm guessing they'd be fun for any kiddo who just likes craft.
Via Krokotak
Some bunny left these bunny crafts hanging around on the table. I bet your kids could make an army of bunnies with this one.
Via Crafts By Amanda
Angel luminaries are beautiful and your kids will love having their own guardian watching them sleep at night.
Via Molly Moo Crafts
Make bells that actually ring with this fun bell cup craft.
Via Kids Playbox
The Cat in the Hat and Fox in Sox love making crafts with a couple of Zlocks. They created this hat with Willie Waloo who wore it to Kindergarten with Little Sue Snoo.
These crabby cups are rolling in from high tide. Also, what a fun craft to do during a day at the beach!
Via Crafts By Amanda
This cup scare crow is ready to guard your herb garden and keep away all sorts of unsavory critters.
Via Family Corner
Do you want to build some two-cup snowmen? I bet you could even make them into snowman maracas if you wanted…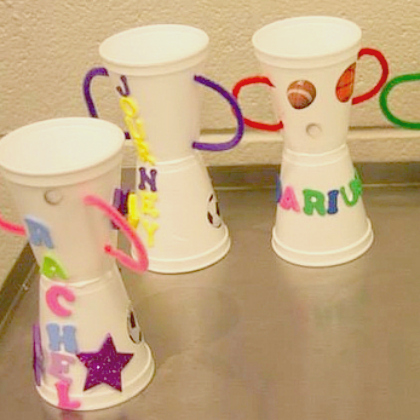 The award for coolest cup trophy goes to…YOUR KID!
Via Think Felician Grad
These silly spiders are fun to make and definitely not as scary as their living counterparts.
Via Craftown
What a romantic Valentine's cup this is! I bet your little would LOVE to give this to someone THEY love.
Via Crafty Morning
Make these plastic whirlygig out of solo cups and hang them as decorations at your next kid party!