Your 5-year-old must be so excited for Halloween this year! Get them involved in your preps with these awesome Halloween activities perfectly tailored for them! From spooky eyeballs in the front yard to spider meatballs, these fun activities will make your 5-year-old's day!
Make Halloween fun for your child with these awesome Halloween activities for 5-year-olds!
Creative and Fun Halloween Activities For 5-Year-Olds
1. Creative DIY Spider Soap
This DIY spider soap idea from Kids Activities Blog has the added bonus of making hand washing exciting for your kids! They're so easy to make your 5-year-old will love making them!
2. Rainbow Drip Pumpkins
These gorgeous rainbow drip pumpkins will add a splash of color to your home! Your 5-year-old will have fun doing this activity by Juggling With Kids!
3. Halloween Pumpkin Math Game
Math doesn't have to be boring! Add some holiday fun to your 5-year-old's learning with these pumpkin math games from Kids Activities Blog!
4. Spooky but Yummy Spider Meatballs
These spider meatballs will make a great addition to your Halloween meal! Your 5-year-old will enjoy making this yummy recipe from The Educator's Spin On It too!
5. Put Up Spooky Eyeballs
Add spooky eyeballs to your front yard with this simple dollar store craft! Your 5-year-old kiddo will have great fun setting this craft idea from Kitchen Fun With My 3 Sons!
6.
Via Kitchen Fun With My 3 Sons
Turn bottle caps into spiders with this fun craft idea!
This silly craft is proof that with a little imagination, you can turn anything into a monster!
Via Green Owl Art
Your kids will have a blast making these coffee filter pumpkins!
Via Mess For Less

These frankenstein cookie pops would make great party favors or treats to give to trick or treaters!
Via Life At The Zoo
Your kids will love wearing these witch fingers improvised from regular gloves!
Via Green Owl Art
I know you've heard of a Christmas tree, but why not try a Halloween tree?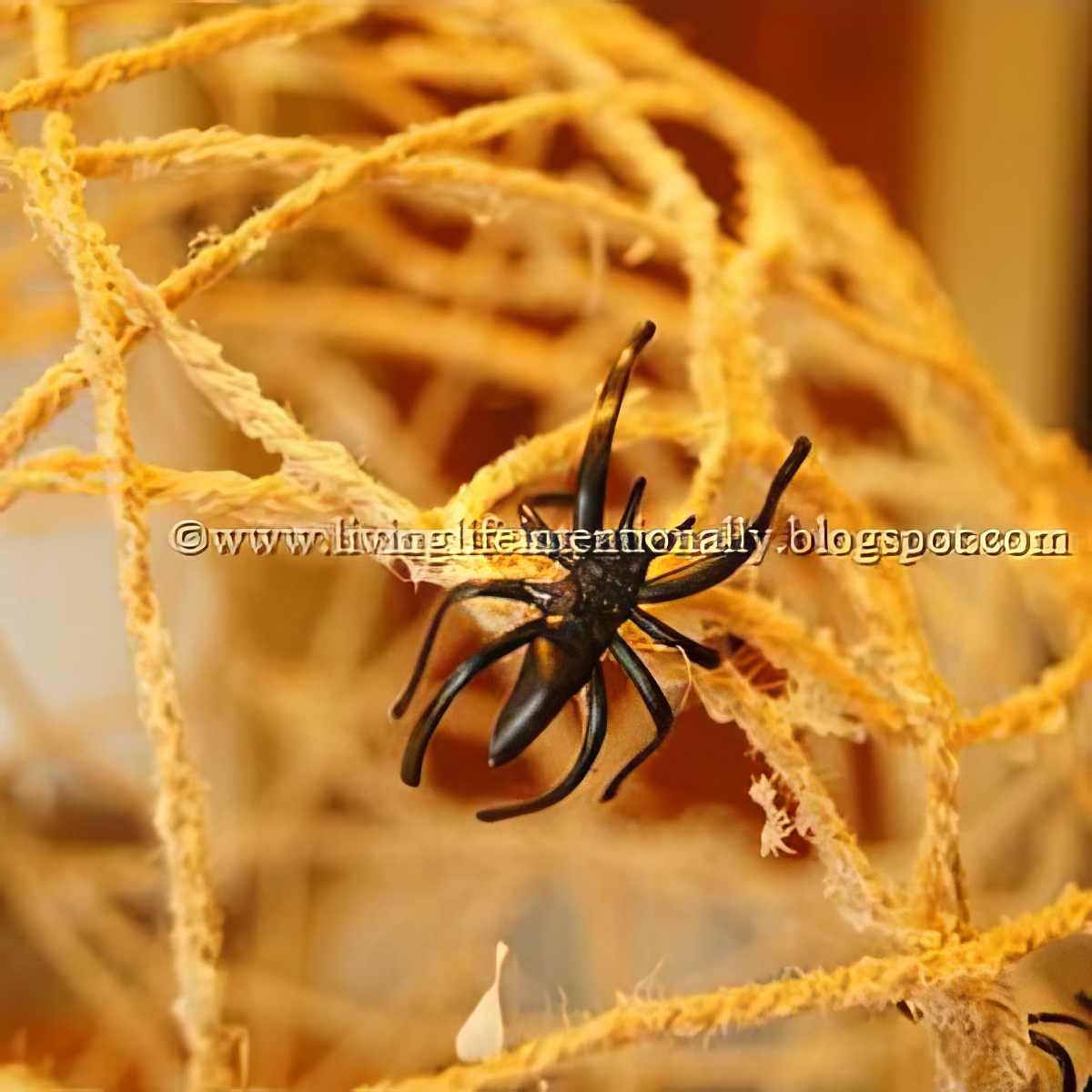 Add a little fun to an ordinary spider web by turning it into a glow in the dark spider web!
This craft is for the child who loves glitter- a sparkly spider!
Via Zing Zing Tree
Ever tried booing? It's like Secret Santa- but for Halloween!
Via East Coast Mommy
This yarn art pumpkin will look beautiful in your window!
Aren't these satsuma mini jack-o-lanterns just adorable?!
Via Kids Get Crafty

More Fun Halloween Crafts and Activities from Play Ideas!
Which cool and spooky Halloween activity fits best for your 5-year-old?