Halloween is one of the coolest seasons and most likely your kiddo's favorite! Well, 3-year-olds also want to have fun in this awesome time of the year! So here's the perfect list of crafts and ideas you can make with them! Your preschooler will go crazy for these fun craft and activity ideas!
Make Halloween a blast with these fun Halloween activities for 3-year-olds!
Cool and Fun Halloween Activities for Your Preschooler
1. Cute and Easy Little Pumpkins
Your 3-year-old will love making their own little pumpkins! These easy Halloween crafts are light and easy to carry too!



Aren't these pumpkins simply cute?
2. Colorful Sugar Pumpkins
Let your preschooler express their creativity with this painted sugar pumpkin activity from Crafty Moms Share!
3. Spooky Footprint Ghosts
These footprint ghosts would make a great keepsake, gift, or decoration! Your 3-year-old will surely love making this art craft by Kids Activities Blog!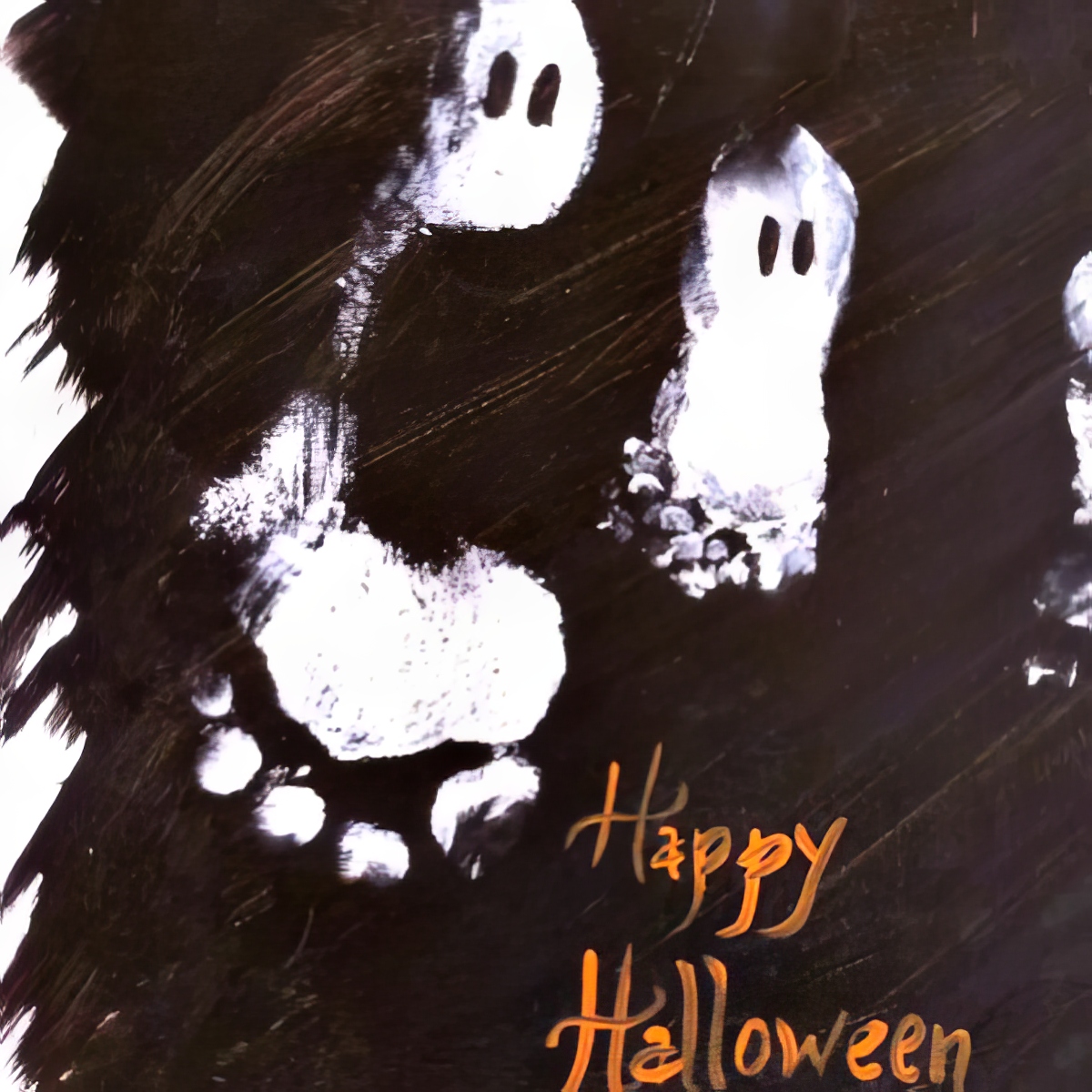 4. Cute Rock Ghosts
Does your 3-year-old love to collect rocks? Turn some of them into these cute rock ghosts this Halloween! This craft idea from Green Owl Art is so fun and easy to make!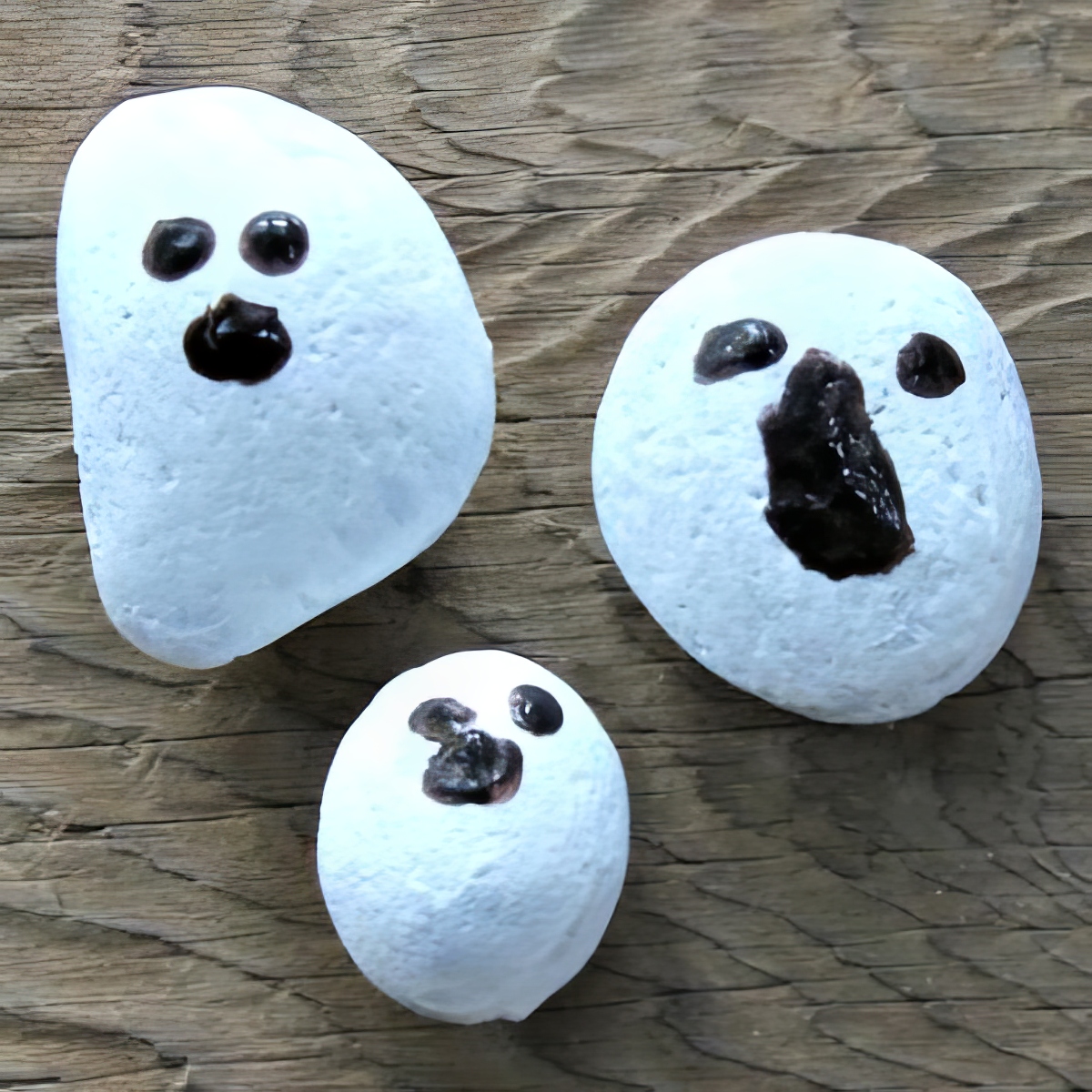 5. Monsters Activity for Fun!
These adorable little monsters from Picklebums aren't scary at all! They might even help your preschooler overcome a fear of monsters!
6. Give Out Glow in the Dark Card Invitations
Planning a Halloween party? These glow-in-the-dark cards would make perfect invitations! These card ideas from Kids Activities Blog will bring fun to your 3-year-old who will enjoy giving these out!
7. Cute Monster Mobile
Your 3-year-old can make this fun monster mobile with objects you already have around the house! This Halloween craft idea from Happy Hooligans will add a spooky spice to your kid's room!
8. Halloween-Themed Sensory Bin
Put your 3-year-old's senses to the test with this Halloween sensory bin from Tutus and Tea parties! How many bats and spiders can your child find without looking?
9. Hide-and-Seek Candy Game
Wondering what to do with all that leftover Halloween candies? Try this hide-and-seek game from Kids Activities with your 3-year-old!
10. Colorfun and Fun Monster Game
This fun monster game race from Glittering Muffins is a game your child can make and play (unavailable)!
11. Easy DIY Pumpkin Face Masks
Your preschooler will love playing peek-a-boo and pretend with these pumpkin face masks ideas from Coffee Cups and Crayons!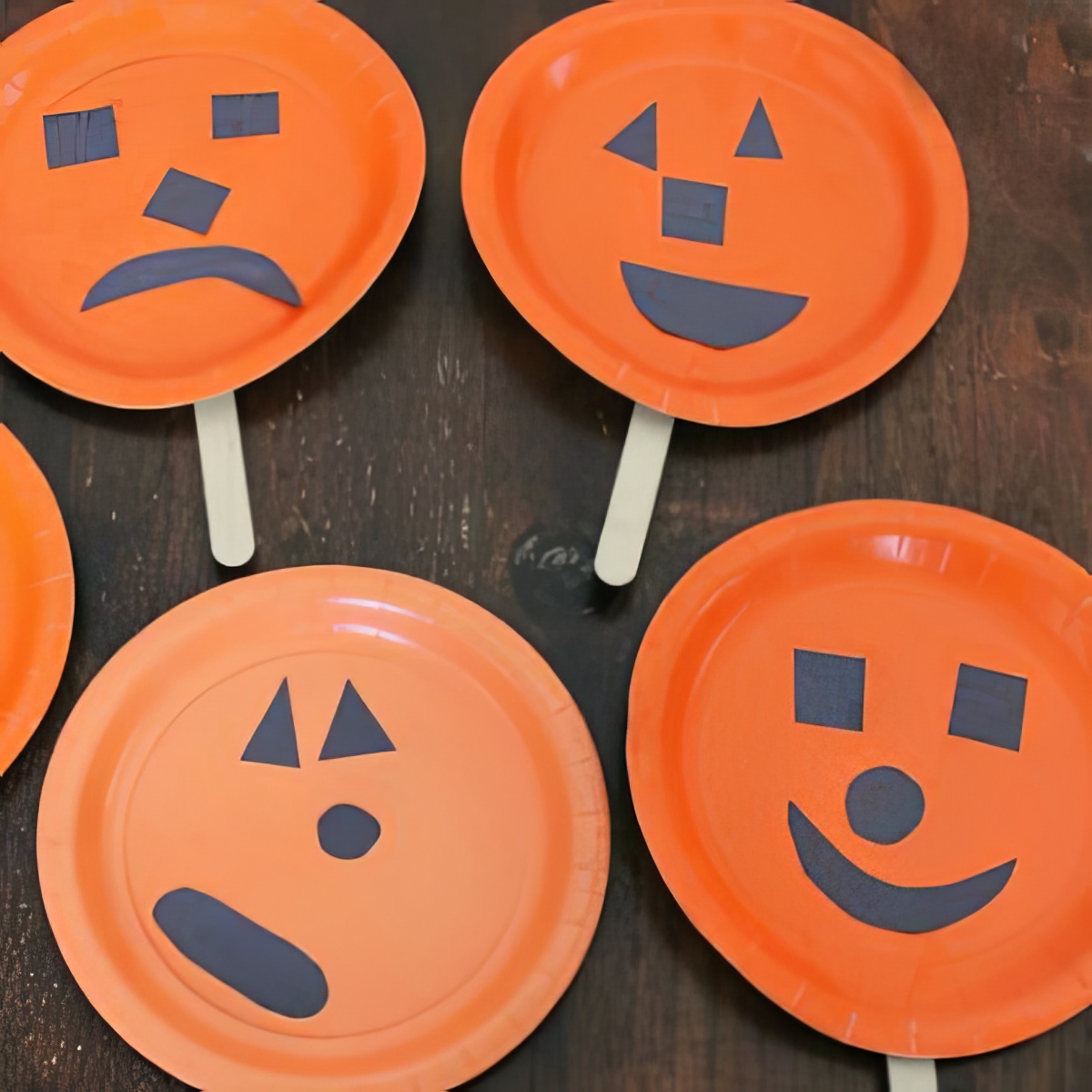 12. Easy Paint Print Ghosts
This paint print ghost art is simple and fun to make with your 3-year-old! Add buttons and this art craft from Happy Hooligans is complete!
13. Pumpkin Patch From Felt
If your 3-year-old loves felt boards, he'll love this pumpkin felt board idea from Kitchen Counter Chronicles!
14. Colorful Halloween Sensory Bin
This Halloween sensory bin (unavailable) by Glittering Muffins holds tons of fun in store for your 3-year-old!
15. Easy Soda Bottle Pumpkins
Don't throw away those empty two-liter bottles! This creative craft from Mess for Less can turn them into soda bottle pumpkins (unavailable)!
16. Yummy Pretzel Bats
These chocolate-covered pretzel bats would make the perfect snack for your Halloween party! Follow the recipe from Naturally Educational to make these yummy snacks for your 3-year-old!
More Spookily Fun Activities from Play Ideas!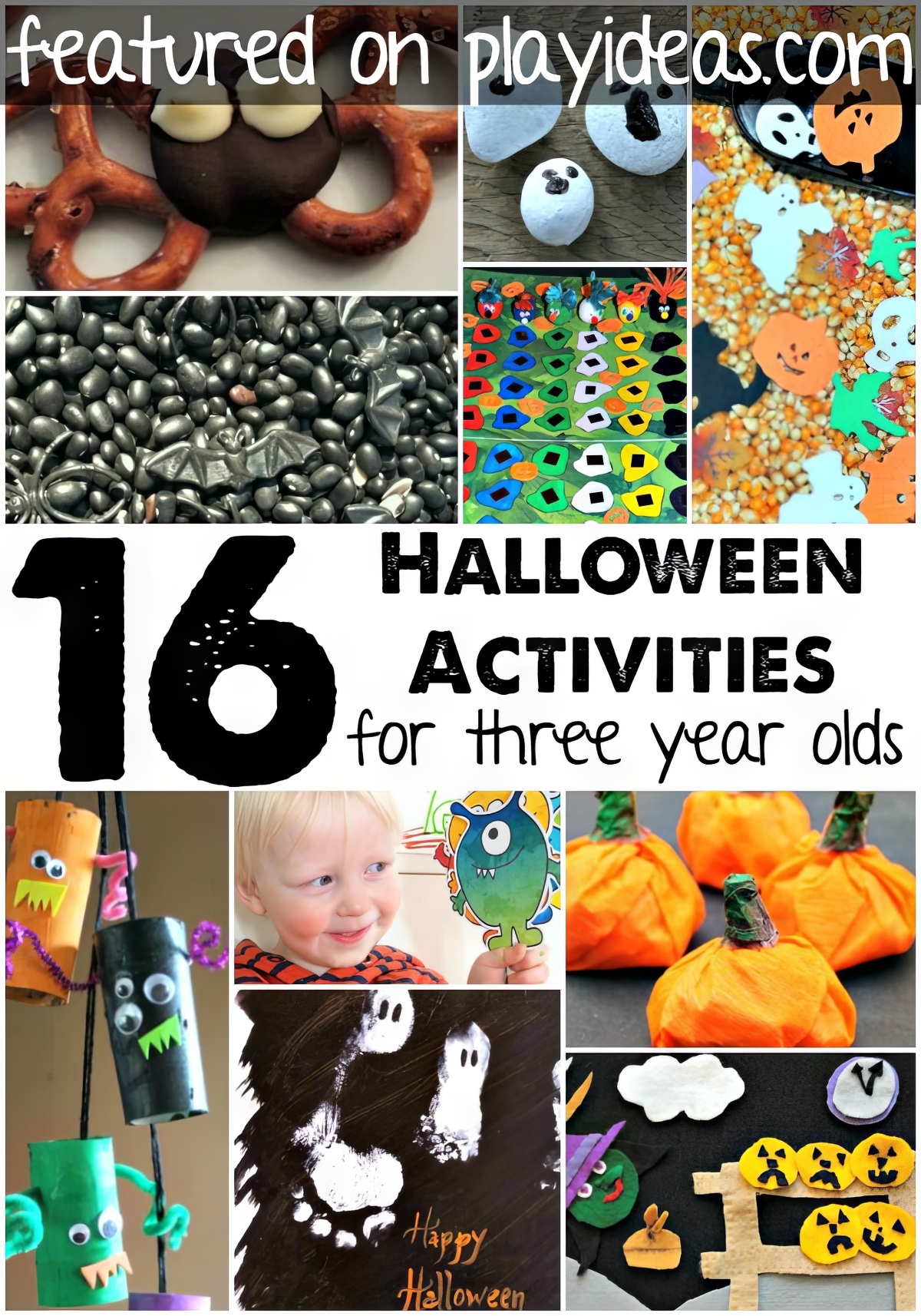 Which spooky Halloween activity are you doing with your 3-year-old this year?