If you're wanting a little gingerbread fun this holiday season, try these 15 gingerbread man activities!
Your house will smell delicious while you're having fun with the activities!
15 Gingerbread Man Activities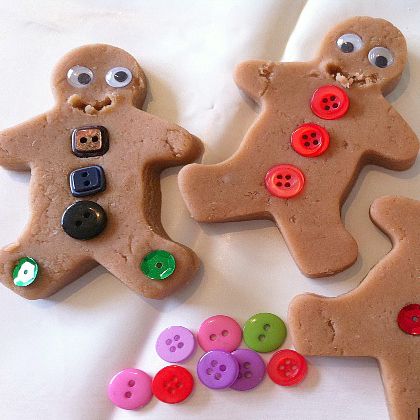 Play dough is always fun to play with, but it's even more fun when you've got gingerbread scented play dough!
A gingerbread man is the perfect canvas for a holiday themed shape matching game!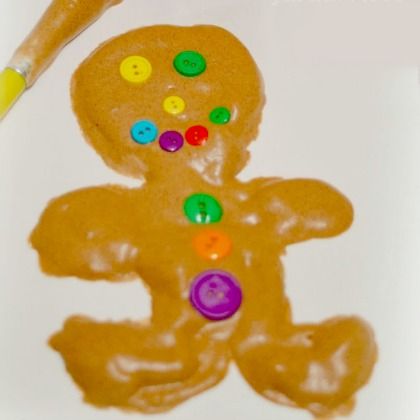 Your child will love painting with this puffy gingerbread paint!
Molding, shaping, rolling, and cutting- all awesome things to do with gingerbread play dough!
Via Teach Preschool
If you're wanting to get a little gooey with your holiday fun, you'll love this gingerbread slime recipe!
Explore spices and scents when you make these scented sandpaper gingerbread ornaments!
Via Happy Hooligans
If you have a playground in your backyard, why not turn it into a life sized gingerbread house for the holidays?
Printable gingerbread men ornaments- what a fun and simple craft!
This project will take some planning, but think how much fun your kids will have with a life sized cardboard gingerbread house!
Decorating gingerbread people is extra fun when you're using puffy paint!
Via Teach Preschool 
The surprise material used to make these gingerbread ornaments? A brown paper bag!
Gingerbread pancakes- what a delicious holiday breakfast idea!
Via We Made That
When you add the gingerbread spices to brown paint, you'll end up with textured gingerbread paint!
Via House Of Burke
These gingerbread tree ornaments would look great on your Christmas tree!
If you're tired of your gingerbread houses falling apart, try this gingerbread house super glue!