Add some sparkle to your child's Valentine's Day outfit with these 15 adorable DIY Valentine's Day hair bows! They'll look great in a unique hair treatment that you've made yourself!
With these Valentine's Day hair bow crafts, your girls (or boys) will definitely have a blast!
These lovely hair bows are super easy to make with your little girl!
Here Are 15 Adorable DIY Valentine's Day Hair Bows You'll Love
1. Heart Hair Bow from Fabric Scraps
Singed edges turn fabric scraps into an adorable heart hair hairbow, like this one from The Idea Room.
2. Cute Puppy Felt Bow
This felt puppy hair bow project from Pitter and Glink is just full of personality!
3. Puffy Assorted Hair Bow Crafts
These puffy birdie and heart bows will look so cute in your little one's hair! Get the tutorial from Lolovie.
4. Hair Bow Clips with Message
You can personalize this hair bow from The Chirping Moms with a little message of love!
5. Adorable Cascading Heart Hair Bow
Add a special sparkle to your Valentine's Day outfit with this cascading heart hair bow (unavailable) from Sewing With Scooby Snacks!
6. Valentine's Day Hearts and Ribbons Bow
Layered hearts and ribbons (unavailable) make this the perfect bow for celebrating the holiday of love! Thanks to Pink And Green Mama for this lovely idea!
7. DIY Valentine's Day Ring
If you're making a DIY hair bow, why not also make a DIY ring to match, like this one by Red Bird Crafts?
8. Gorgeous Heart Flower Bows
Little felt hearts combine to make a gorgeous flower hair bow! Find out how in the blog post by Sugar Bee Crafts!
9. Sweet Candy Hair Bow
If your kiddo loves sweethearts candy, they'll love this candy hair bow (unavailable) from That's IT, Mommy!
10. Fantastic Curly Hair Bow
For a touch of Valentine flair (unavailable), try this squiggly hair bow by Keep Calm And Call Your Mom.
11. Easy DIY Hair Elastics
This tutorial from Camp Greta will show you how to make your own hair elastics (unavailable)! These would make a great Valentine's Day gift too!
12. Rose Petals Hair Bow
This secret trick from Tha Sparkle Queen will have everyone wondering how you keep the rose petals floating in your hair!
13. Amazing Ruffle Hair Wrap
This DIY ruffle hair wrap from Hopeful Threads can be worn several different ways!
14. Cute Zipper Heart Hair Bow
A zipper heart hair bow would make a unique addition to your Valentine's outfit! Learn how to make this one from The Ribbon Retreat Blog.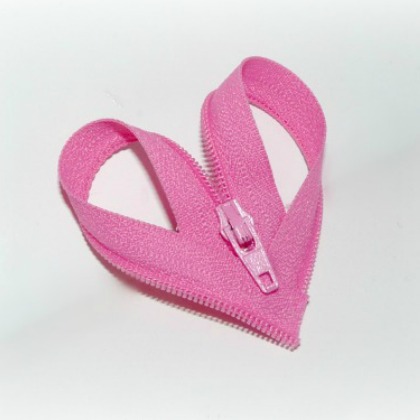 15. Personalized Valentine Headband
This DIY headband can be personalized to match your outfit, like this one from Somewhat Simple.
More Valentine's and Heart Crafts for Kids from Play Ideas
Which Valentine's day hair bow is the loveliest for you?