Prepping your toddler for early reading lessons at home? These 13 fun phonics games and activities will keep your kids having fun as they're learning to read!
Your kids won't notice they're learning to read – they'll just be enjoying the games!
Fun Phonics Games And Activities for your Kids!
1. Creative Pretend Play and Letter Sounds Games
Your kids will enjoy pretend shopping play while learning about letter sounds! Thanks to Kids Activities Blog, a creative way to teach phonics can finally be done in a fun way!
2. Teach your Kids Fun Phonics through Rhyming!
Grab a book picture and let your kids practice some phonics with this fun idea from Kids Activities Blog! Reading rhyming words is fun, and it also helps kids learn how to read!
3. Letter Matching Game with Ref Magnets and Kids!
This fun letter matching game from Kids Activities Blog will mean those refrigerator magnets will finally get played with! Your kids will surely have a great time pairing those letters!
4. Teaching Kids How to Form Letters in a Creative way!
These preschool penmanship activities by Kids Activities Blog will help your kids begin to learn how to form letters! Get some bond paper, glue, and any kind of thread — then let the phonics fun begin!
5. A Phonics Soup Game is Incredibly Fun!
Do your kids love bath time? This fun alphabet soup game from Kids Activities Blog will help your kids learn their phonics while taking a bath!
6. Guess the Missing Phonics with Sticky Notes!
You can use post it notes to help your child learn word families! You and your kids will surely be delighted with this creative phonics game from Kids Activities Blog!
7. Ball Sight Words Game for your Kids!
Help your kids learn sight words with this creative and educational game from Kids Activities Blog! This phonics ball activity is perfect for kids of all ages!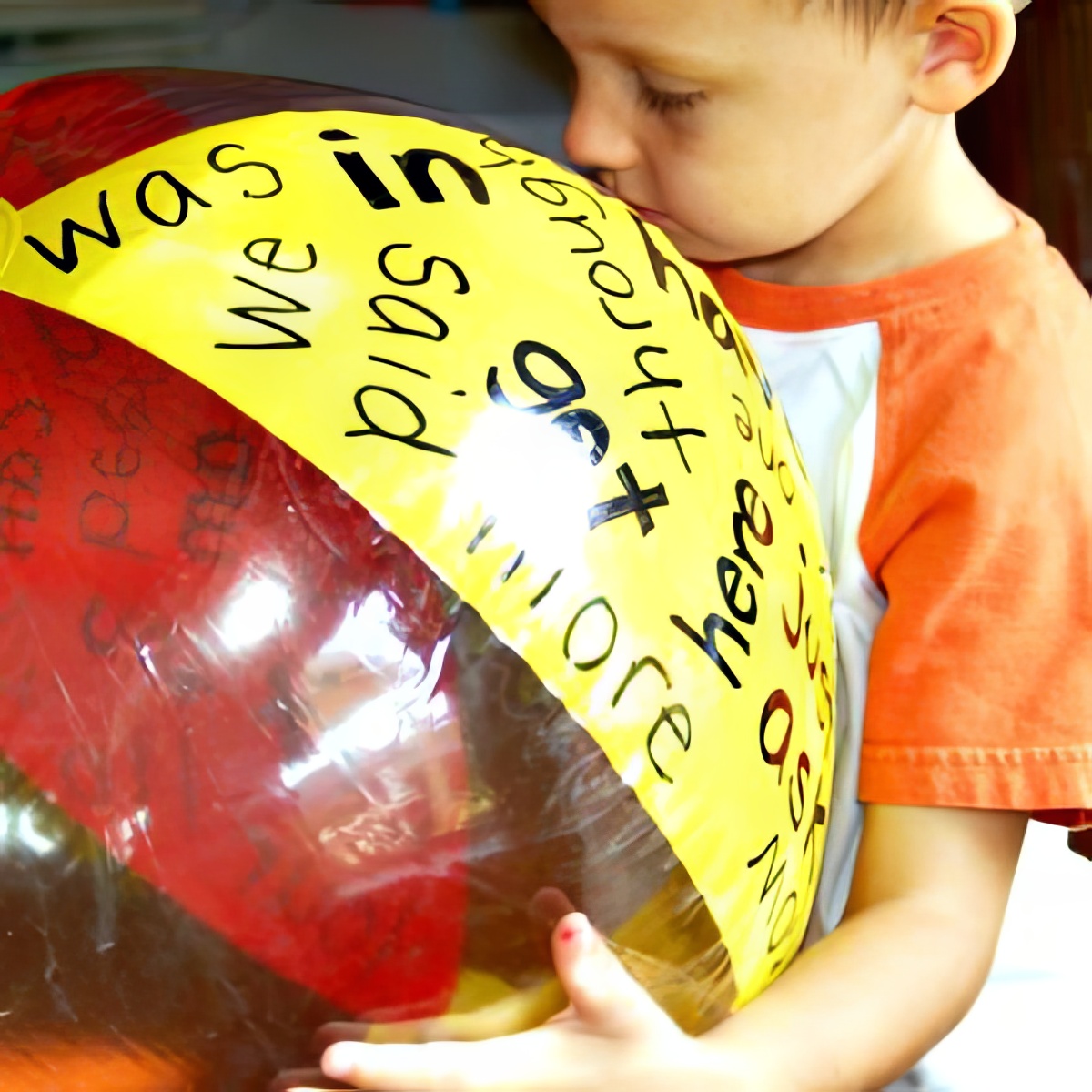 8. Creative Spelling Name Activity with Toys!
It's easy to learn as you play when your toys have letters added to them! Teach your kids how to spell names and meet more phonics using their toys with this toy spelling idea from Kids Activities Blog!
9. Learning Phonics with Flash Cards!
Flash cards can never grow old! These classic alphabet flash cards from Mama Miss can be a fun way to teach your kids the phonics! Plus, they can play and learn with them too!
10. Pretend Read and Play Will teach your Kids too!
Did you know that even just pretending to read helps children to actually learn to read? Thanks to Little Moments to Embrace, this is a creatively delightful way to help your kids learn the phonics early in their life!
11. Let your Kids Invent Creative Figures!
Your kids' imagination is more than creative! A pen, a paper and a creative mind are the simple materials in this fun activity from Mama Smiles! Even games kids invent themselves can be educational!
12. Easy and Creative DIY Phonics Flipbook!
This phonics flip book by Kids Activities Blog is a great way for kids to learn to sound out words! They will have real fun with playing and reading aloud!
13. Spelling with Creative Wooden Blocks!
Your kids love building blocks, right? Add a new dimension to building with these wooden letter blocks activity from Hands On As We Grow!
More Creative and Fun Activities from Play Ideas!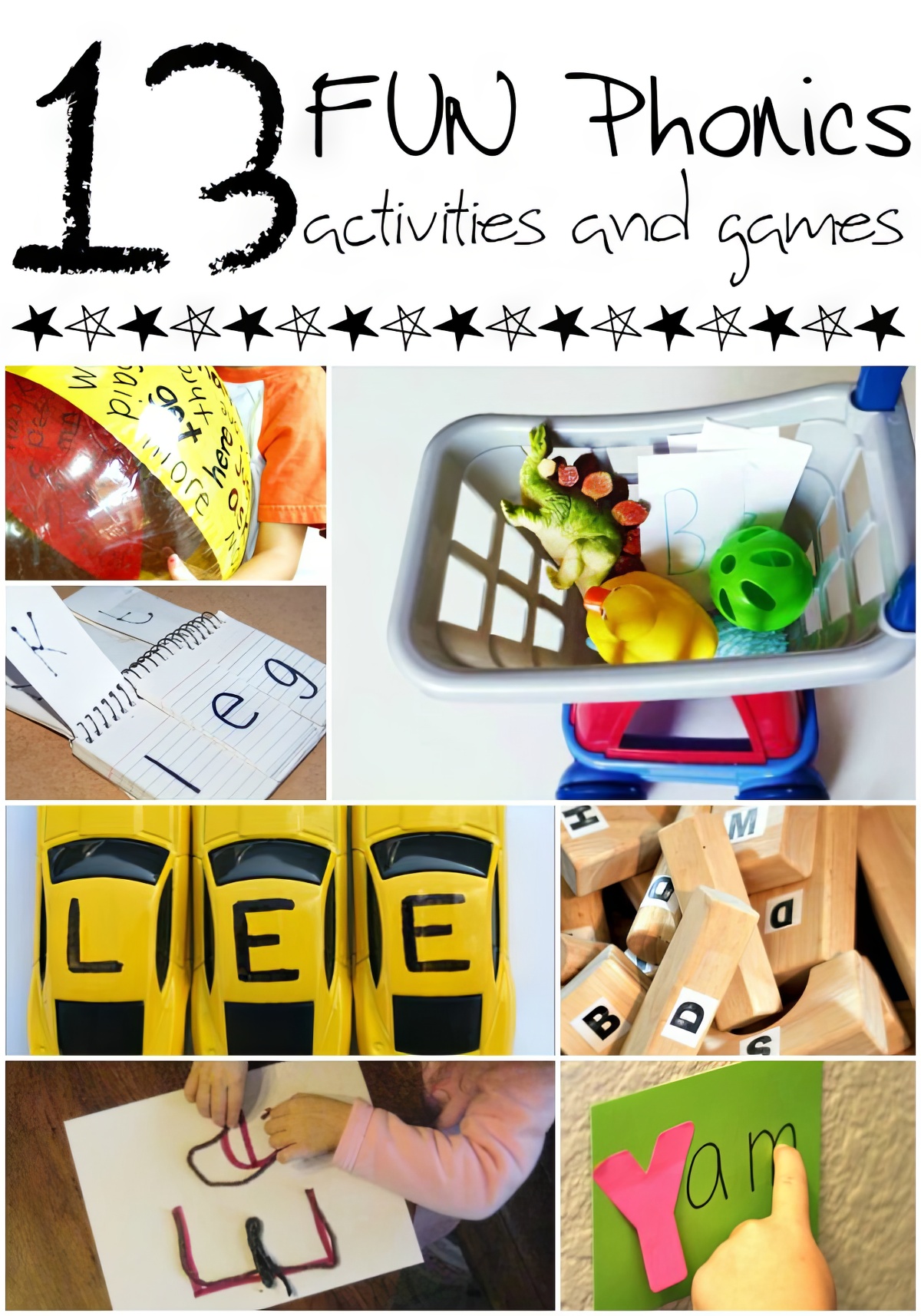 What's your kid's favorite phonics activity?